About our Dentist
Emerald Coast Family Dentistry, an established practice sold by a retiring dentist, was recently taken over and renamed by Dr. Jennifer Boudreaux Georgiades. At our office, each patient is treated with compassion and respect. We know that many people are fearful of the dentist, and we try to comfort our patients. Dr. Georgiades takes the time to explain treatment options and ease anxiety regarding diagnosis and procedures.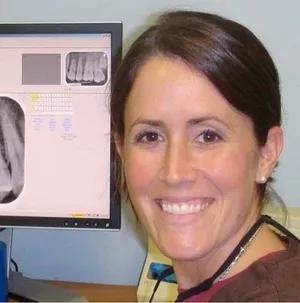 Jennifer B. Georgiades, D.M.D.
Family Dentist in Pensacola, FL
Emerald Coast Family Dentistry
Dr. Georgiades earned a Bachelor of Science degree from Auburn University in 2003. After her undergraduate education, she attended the University of Alabama School of Dentistry and graduated with a Doctorate of Dental Medicine in 2007.
Dr. Georgiades scored extremely well in both sets of the National Dental Board Examination. She is a licensed general practitioner by the Florida State Board.
Dr. Georgiades is a member of the America Dental Association , Florida Dental Association , Northwest Florida Dental Association , and the EscaRosa Dental Society.
---
Meet the Staff
We know that our office is only as effective and as welcoming as the people who work in it, which is why we take pride in our friendly and well-trained team members! We put your needs first to achieve efficient and comprehensive treatment in a supportive and nurturing environment. We promise to speak candidly with you about possible treatments as well as any risks and associated costs of treatment, and how treatment can address your individual needs.
Our staff is uniquely trained and highly skilled, and we strive to provide unparalleled service to each patient. Our staff consists of team members with specialized training and certifications, and years of experience in treating patients with the highest level of care. We strive to stay abreast of the very latest in technology and advances by regularly attending continuing education courses and seminars.
To experience the difference that only a well-trained, professional and courteous team can deliver, schedule your appointment with our office today!